DTM 2015 - Lauf #03 Modena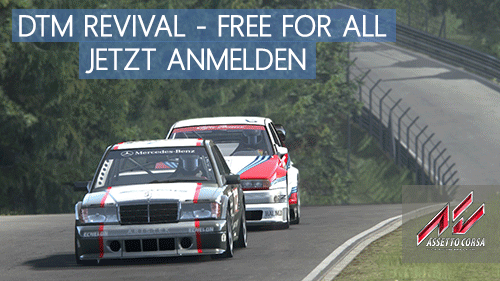 The Aerautodromo di Modena (Modena Aero-autodrome) was a race track on the edge of Modena in Italy. The track had a length of 2.4 km (1.5 mi). It was opened in 1950 and the circuit was crossed by an airstrip of about 1.6 km (0.99 mi) in length[1] which was used by the local flying club.

The track hosted nine editions of the Modena Grand Prix for F1 and F2 racing cars, the last one in 1961. The circuit continued to host other racing events (sportcars, grand touring, Formula Junior, motorcycles) until 1975.

In the 1960s and 1970s the track also served as a test track for Ferrari, Maserati and Lamborghini during the morning or afternoon (but not both) on week days. At other times of day it was used by residents of the adjacent military camp for driver training, equipped with less exotic vehicles.

Despite the creeping expansion of nearby Modena, which involved a proliferation of apartment blocks and electricity pylons, the airstrip was a favoured venue for a number of local aerobatics enthusiasts.

The circuit was subsequently demolished, and the site redeveloped as a public park to honour Enzo Ferrari.

Quelle:
wikipedia.de
Zum Download Carpack über den Sync
Mehr Informationen zum DTM Revival 2015
Hauptevent am Mittwoch, den 01.07.2015:
20:00 Uhr Training (Serverbeitritt über Pick-Up-Mode)
20:30 Uhr Qualifikation
21:00 Uhr Rennen (2min Waittime/ 100km)
Beim Rennen ist kein Pflichtboxenstop vorgeschrieben.
Wichtige Anmerkung: Zur Teilnahme wird das
Assetto Corsa Dream Pack 1
benötigt.
Zur Anmeldung Rennen
Am Donnerstag vor dem Hauptevent findet ein
Testrennen über die halbe Renndistanz
statt. Zusätzlich bietet die
GTR4u Academy
die Möglichkeit zum gezielten Trainieren.
Alle Fragen, Anregungen und Wünsche zu diesem Event bitte in diesen Thread
Grüße Sven