I'm having trouble with the points in my custom championship. Here's some pictures:
This is what it looks like after a race at the pointstable. Each division got their correct points, but when choosing the "All"-tab, i only get div3 results.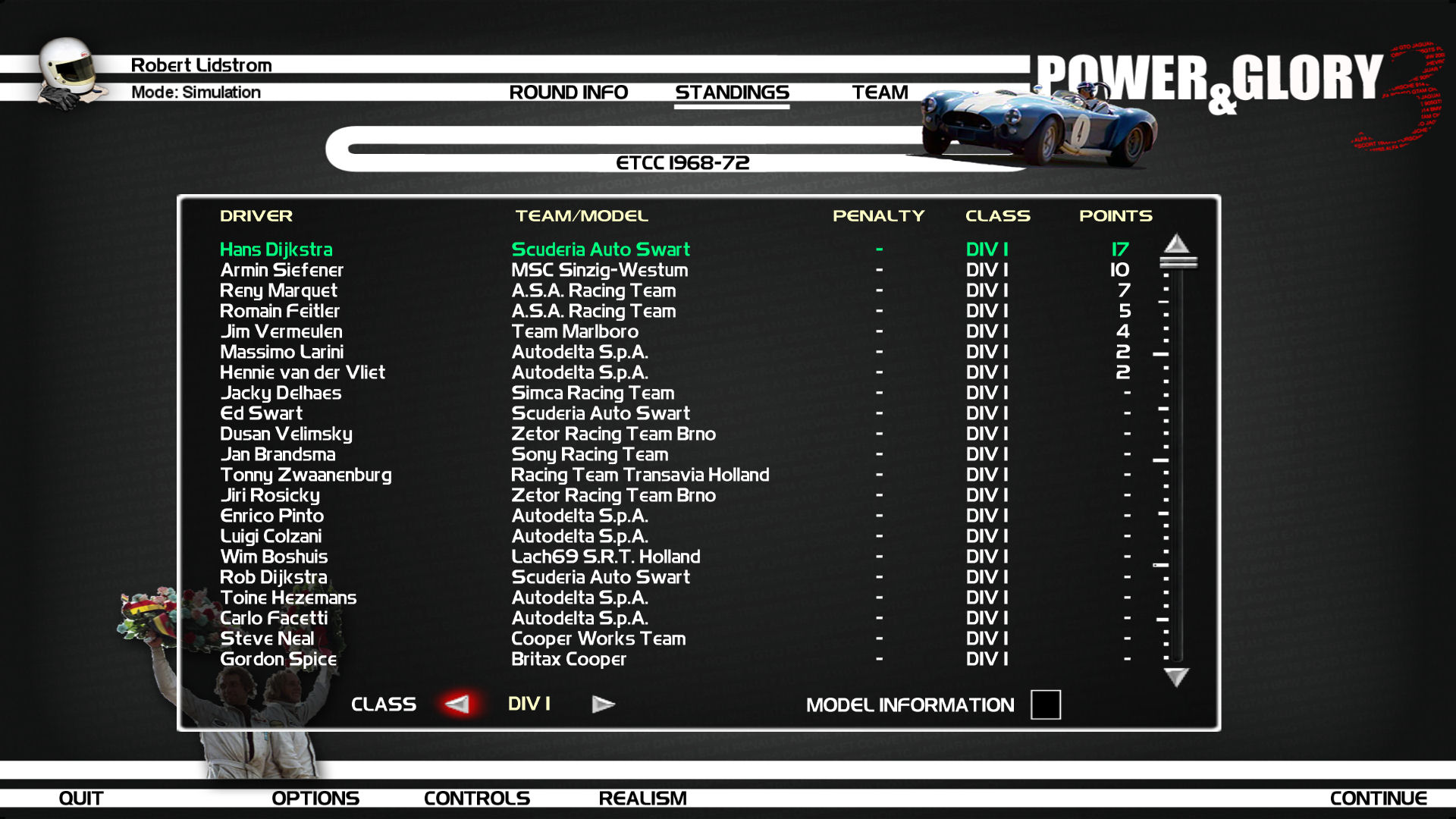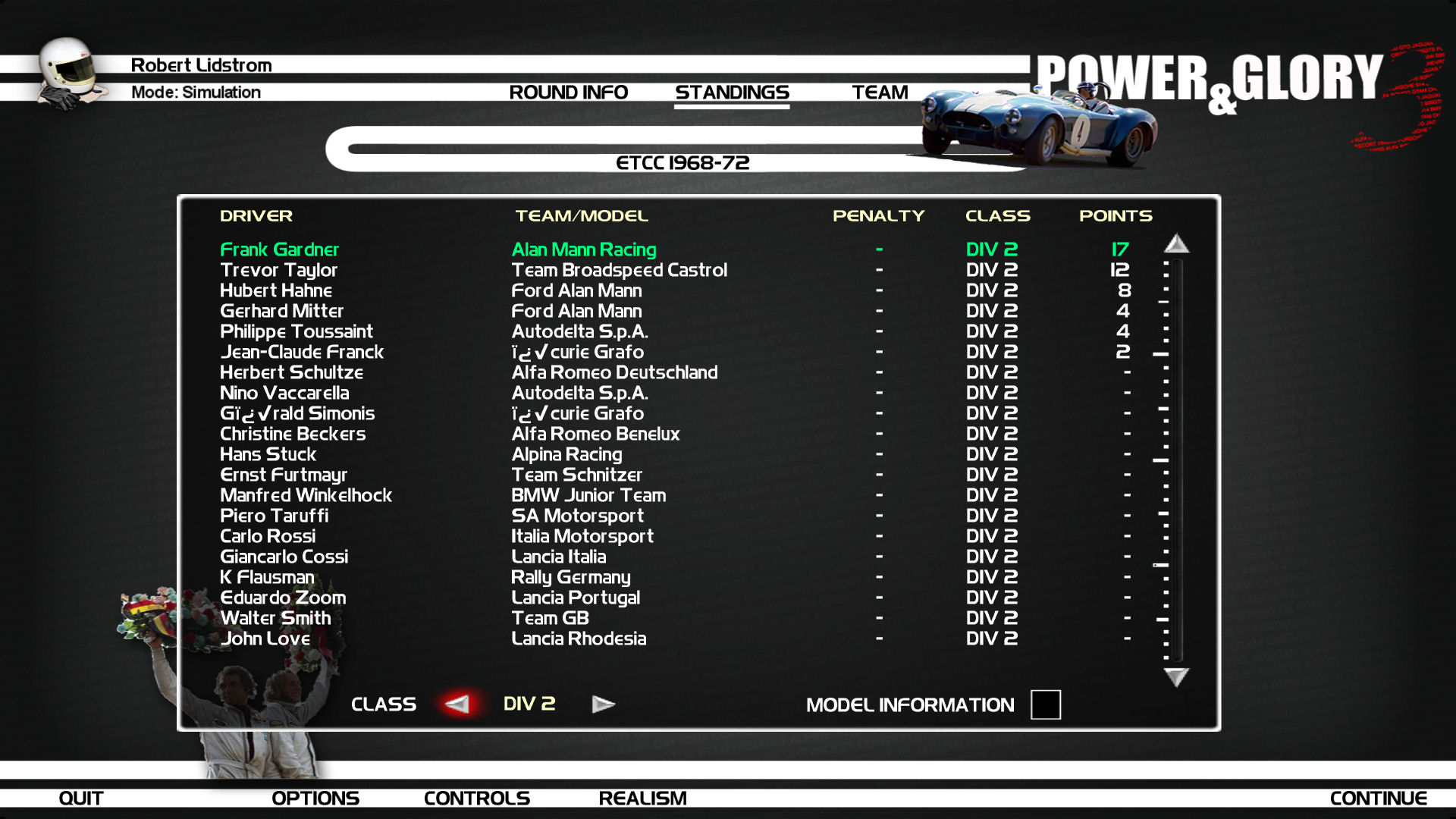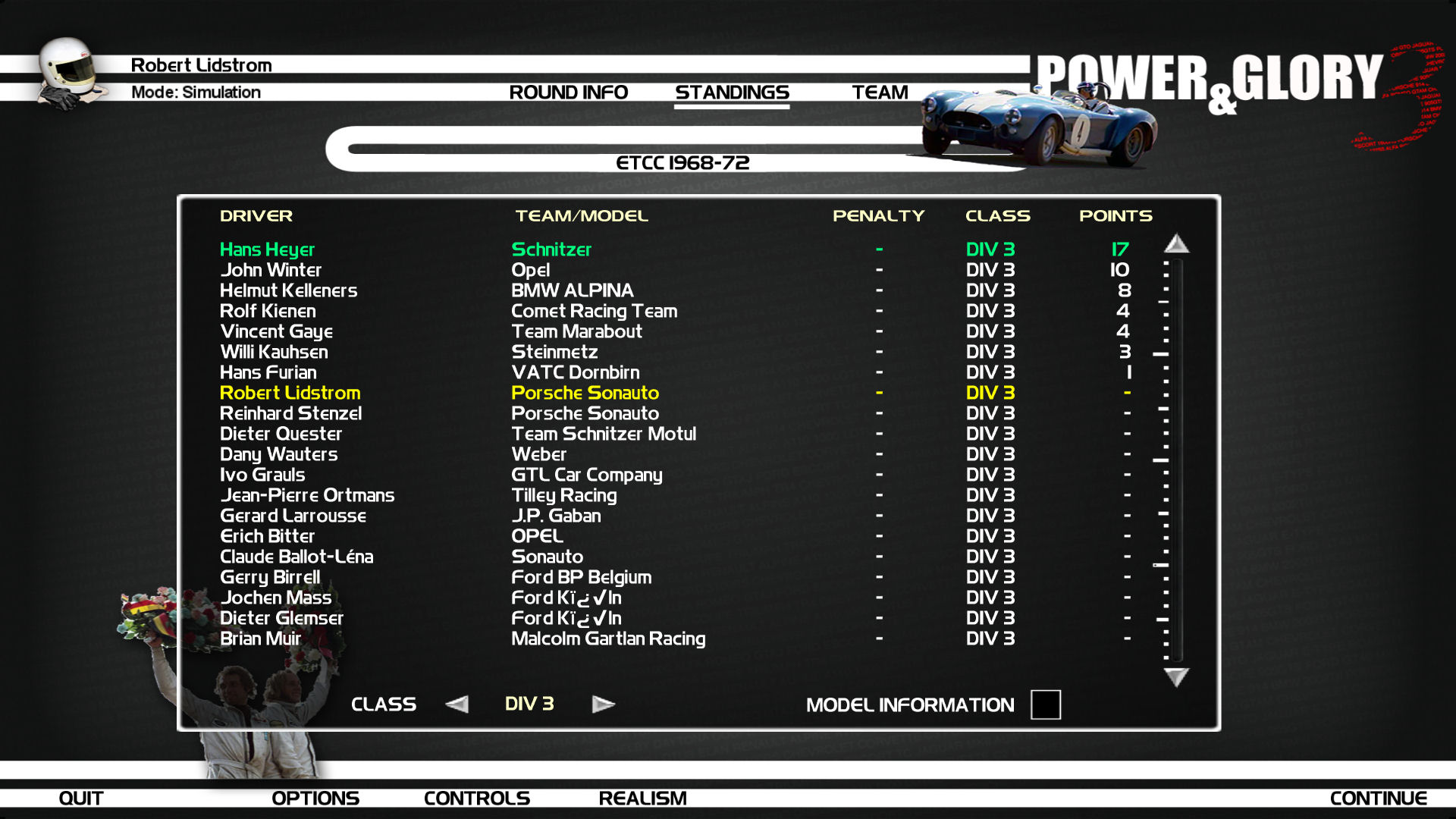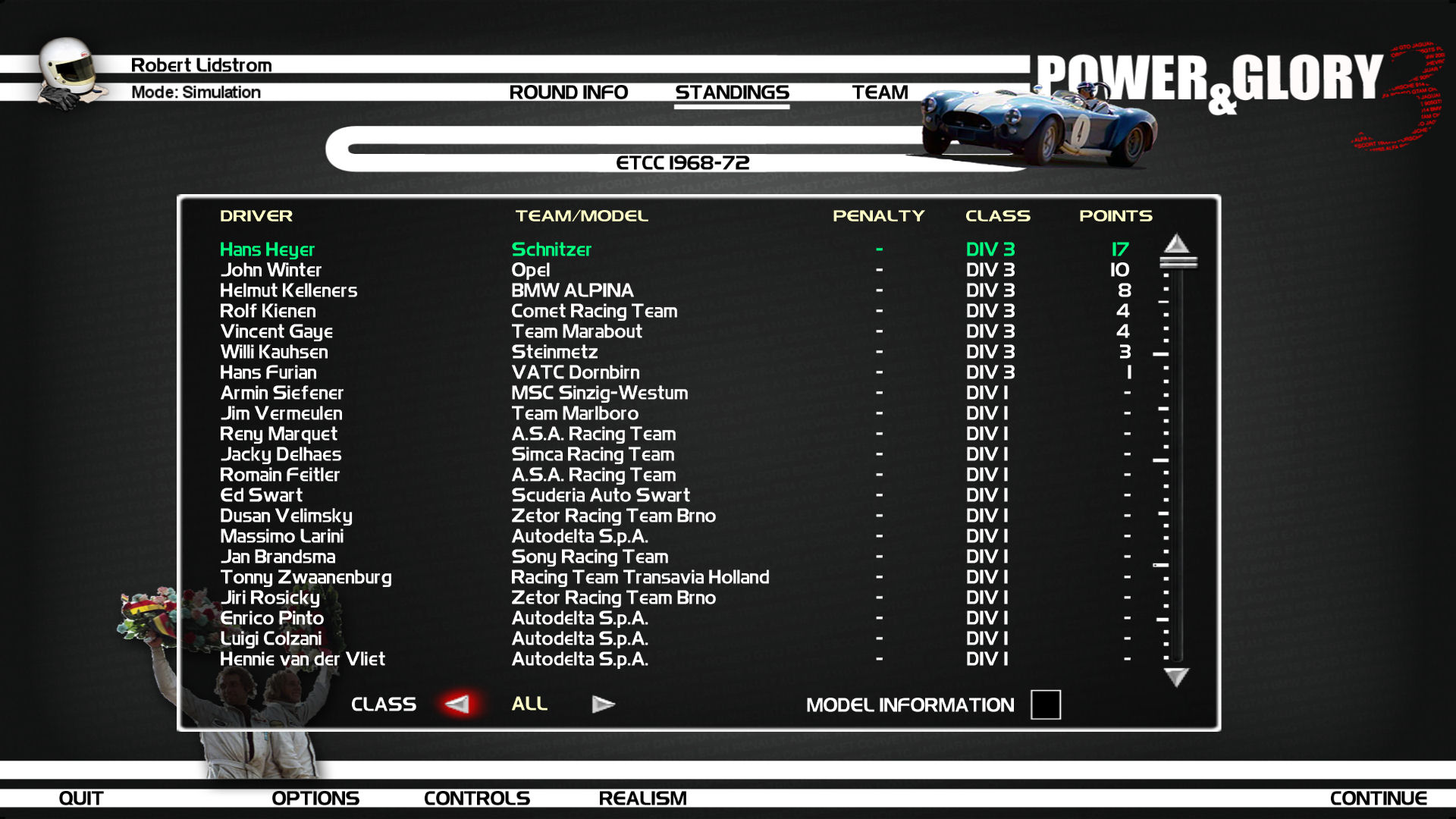 As you can see on the last image it shows:
Hans Heyer Schnitzer DIV 3 17 pts
John Winter Opel DIV3 10 pts
I want the Div2 and Div1 17pointers to be inbetween! Like this:
Hans Heyer Schnitzer DIV3 17pts
Frank Gardner Alan Mann Racing DIV2 17pts
Hans Dijkstra Scuderia Auto Swart DIV1 17pts
Is that possible? To show ALL drivers points in the ALL-tab?
Here's my .gdb:
Any help please?